166th Aviation Brigade Soldier Spends Time Volunteering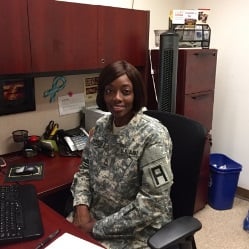 Sgt. 1st Class Cynthia Pearson, a part of the 166th Aviation Brigade, is a Sexual Assault Response Coordinator. She volunteers her time at the Bell County Juvenile Education Center in Killeen, Texas, where she mentors and helps children from ages 8-12. Sgt. 1st Class Pearson volunteers her free time in various locations around the Fort Hood area and neighboring communities. Great job, SFC Pearson - keep up the hard work!
This article was originally found here.