Soldiers from 34th CAB Earn Prestigious Expert Field Medical Badge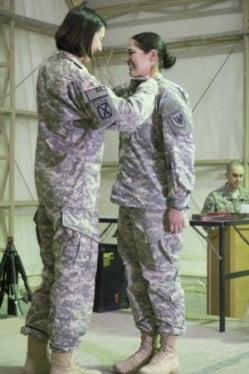 Pfc. Nick Baum, Headquarters and Headquarters Company, 2-147th Assault Helicopter Battalion medic, earned the Expert Field Medical Badge at Camp Buehring, Kuwait, on February 9, 2015. Spc. Megan Almelia, 90th Aviation Support Battalion medic, also earned the badge. The Expert Field Medical Badge is the highest skill award a U.S. Army medic can achieve. To earn the badge both had to complete a 12-mile ruck march at Camp Buehring. 
This article was originally published here.